About Paul Effman Music
Music education has always been our core. Thirty years ago Mr. Effman started Paul Effman Music Service (P.E.M.S.), a music education company which provides musical programs to schools. Today, P.E.M.S. serves over 15,000 students across the country, and over the course of its history, has provided music education to over 250,000 students nationwide!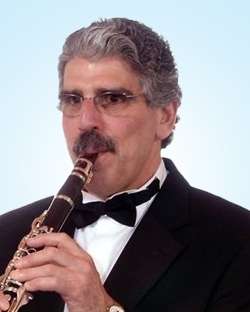 Our Beginning
In the beginning, our mission was to help educate and provide Paul Effman Music students with a limited, but key selection of band instruments and accessories. Our informative and approachable method has always been well-received by parents, students and musicians. As a result, there was an instant demand for us to expand our offerings, our educational content, and our website.
Formerly known as Hyson Music (a Paul Effman Music company) our store has been rebranded to "Paul Effman Music Store" as of January 1st, 2018.
Our Present & Future Missions
To offer the best selection of musical products at the lowest possible prices
To provide the absolute best customer service imaginable. This includes service before, during, and after any sale or inquiry. Your experience with Hyson Music is of utmost importance to us. We want you to be astounded by the personal attention and care you receive when contacting us!
To continue growing, expanding, and improving The Paul Effman Music Music Education Center. We provide a well-rounded and informative section for anyone who visits our site. The 'Center' is a place where musicians, students, and parents can visit to learn, share, and discuss. Topics include product information, music education, instrument care, and all other musical matters! We have a constantly growing library that is well-stocked with instructional videos, product videos, and articles.
Everyone should be given the opportunity to learn and play music. As a result of past contributions, we have been able to donate new and used musical instruments and accessories to organizations in need. It is our goal to expand these efforts exponentially.
Our Promise
We promise to always put you first! Whether you are a customer, a fan or subscriber of one of our social networking sites, or just curious about one of our products, the treatment you will receive will be unmatched by any other company!