Saxophone Reeds
Student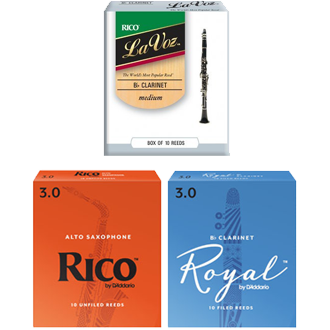 The Rico reed is by far the most popular reed in the world. Easily recognizable by its bright orange box, most students start on this reed. If your unsure what reed you need, this is the best place to start. Some teachers prefer students start on Rico Royal reeds (in the blue box), or LaVoz reeds. Check with your private teacher or band director prior to switching reeds.
Intermediate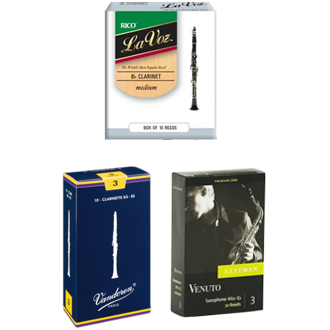 Vandoren Traditional reeds are the most popular reed for intermediate players. Some people call them "Vandoren in the blue box!". If you've played Rico reeds for a few years, you might consider upgrading to the more expensive Vandoren Traditional. Eastman Venuto reeds are an affordable alternative to Vandoren.
Professional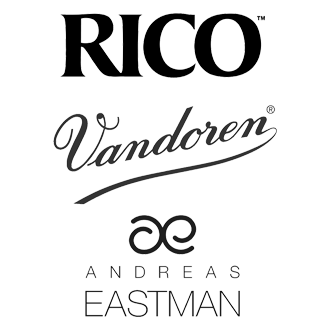 If you're a pro, then this guide isn't for you. Simply search for the reed you are looking for or browse our entire collection.